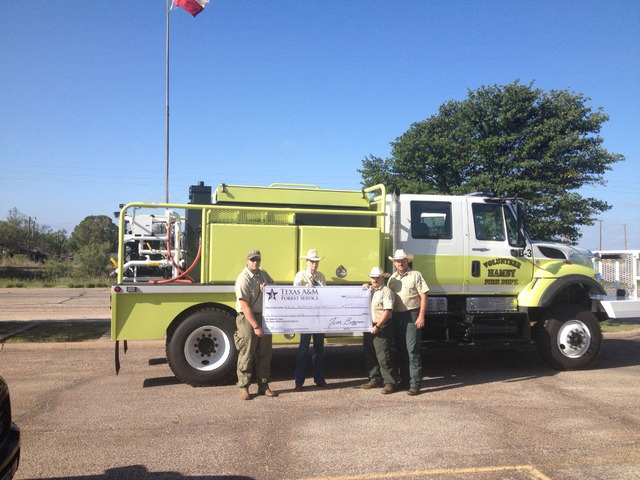 View All Hamby Listings
Amenities:

Employment

Location

Country Living

Fishing
Your Hamby, TX Real Estate Guide
---
Location: Hamby is a rural neighborhood 10 miles northeast of Abilene at the intersection of State Highway 351 and Elmdale Road North/CR 520.
History: At the northeast corner of Taylor County, the community first known as Corners sprung up because of its close proximity to Jones, Callahan and Shackelford counties. After the U.S. Postal Service turned down the town name in 1902, Hamby was selected, in honor of the first postmaster Hamby Richardson, who had opened the first general store in the area before 1900.
While a few businesses, a school and churches soon sprung up, Hamby has remained a bucolic area with no town. The post office closed in 1919 and the businesses were gone by the mid-1930s. But, since 2006 the Hamby Baptist Church and Hamby Church of Christ have marked their centennials. The Hamby Volunteer Fire Department also is a sign of residents' commitment to their hamlet.
Since 1981 youngsters in the Hamby area have attended schools in the Clyde Consolidated Independent School District. After the school district closed in 2003 the Hamby Elementary School, located at 226 County Road 503, residents rallied to have the school converted to the Hamby Activity Center.
School Information: Clyde CISD operates four campuses and is in the process of constructing a new high school stadium, elementary school and high school auditorium. 2007-08 enrollment: 1,515. Mascot: Bulldog.
Clyde Elementary
(Pre-K-2nd grade)
1811 Nottingham Ln.
Clyde 79510
325-893-4788
Clyde Intermediate School
(3rd-5th grade)
505 Hays Rd.
Clyde 79510
325-893-2815
Clyde Junior High School
(6th-8th grade)
211 South 3rd West
Clyde 79510
325-893-5788
Clyde High School
500 Hays Rd.
Grades 9-12
325-893-2161
Web site: www.clyde.esc14.net