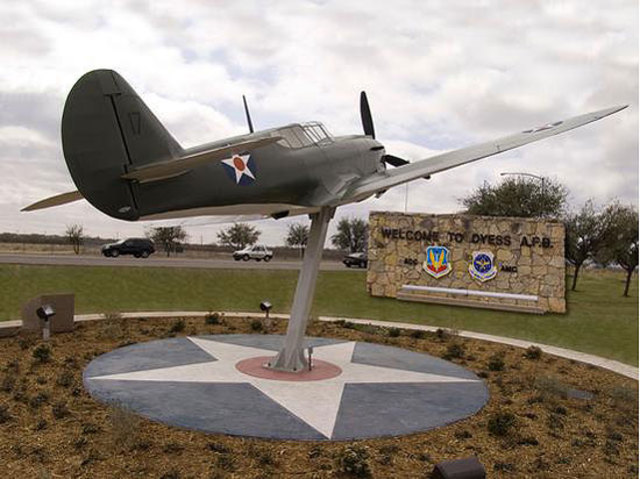 View All Dyess AFB Listings
Amenities:

Military

Closeknit

Spirit

Location
Your Dyess AFB Real Estate Guide
---
Location: Just west of Abilene.
History: Abilene's rich history as a home of military installations dates to 1940 when Abilenians raised money to purchase land for a U.S. Army base eventually called Camp Barkeley southwest of town. At the camp's adjunct Tye Army Air Field, Army Air Corp cadets learned to fly. At the end of World War II, the military bases were closed and land turned over to local authorities.
In the 1950s, Abilenians banded together again to secure another military installation, including purchasing additional land near the shuttered airfield. Abilene Air Force Base was dedicated in April 1956 and renamed after Albany-native Lt. Col. William Edwin Dyess seven months later.
Today Dyess AFB employs about 5,000 people, making it the largest employer in the area. The base's mission includes hosting the 7th Bomb Wing, which operates B-1B bombers, and the 317th Airlift Group that operates C-130H aircraft.
Housing: About 10 years ago the base began a three-phase process to upgrade all base housing originally constructed in the 1950s. The bulk of the project was the second phase in 2007-08 with the construction of 326 new units. Another 90 new units are to be built by the end of 2009. After the third phase is completed, base housing will total 1,076 units, including off base at Quail Hollow.
In summer 2008 military officials announced that base housing would be privatized by 2010.
Source: Abilene Reporter-News files, www.reporternews.com.
Contact: Dyess AFB Housing Office, 325-696-2150; http://dyesshousing.com.
School Information: Children living in base housing attend in Dyess Elementary, Clack Middle School and Cooper High School in the Abilene Independent School District.
Dyess Elementary
(located outside the base south entrance)
402 Delaware Rd.
Abilene 79607
325-690-3795
Clack Middle School
1610 Corsicana Ave.
Abilene 79605
325-692-1961
Cooper High School
3639 Sayles Blvd.
Abilene 79605
325-691-1000
For more information, visit http://www.dyess.af.mil/.
Military families living off base are served by several surrounding school districts in addition to Abilene ISD, including Wylie ISD, Merkel ISD and Jim Ned ISD.